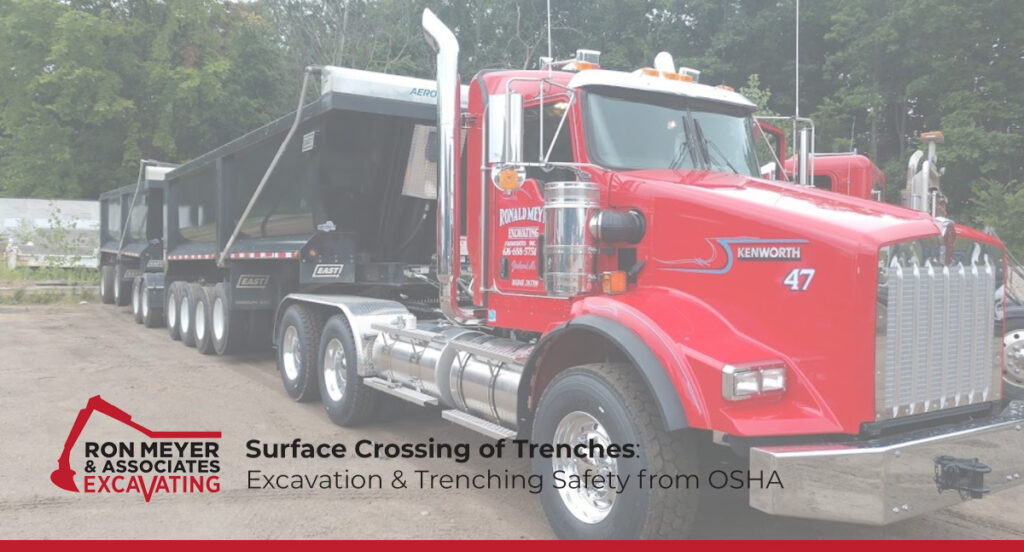 Per OSHA, Surface crossing of trenches should be discouraged; however, if trenches must be crossed, such crossings are permitted only under the following conditions:
Vehicle crossings must be designed by and installed under the supervision of a registered professional engineer.
Walkways or bridges must be provided for foot traffic. These structures shall:

have a safety factor of 4;
have a minimum clear width of 20 in (0.51 m);
be fitted with standard rails; and
extend a minimum of 24 in (.61 m) past the surface edge of the trench.
For additional information, see OSHA Technical Manual (OTM) Section V: Chapter 2 (Overview: Soil Mechanics).
---
At Ron Meyer & Associate Excavating, Inc, we've been providing underground and commercial construction to private and commercial businesses for 39 years. As the general contractor or subcontractor, our experienced foremen, equipment operators, pipe layers, truck drivers and well-maintained equipment fleet make us an undeniable choice for your excavating services. Let's talk about your project!
Sources: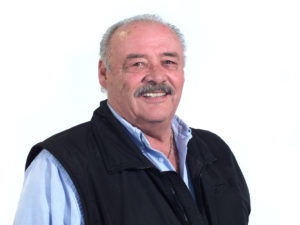 As 45 years of experience as an underground/site contactor and a third generation contractor, Ron takes time to go through each individual project with the supervisor and is responsible for all scheduling and equipment logistics. He's also involved in all troubleshooting for projects.