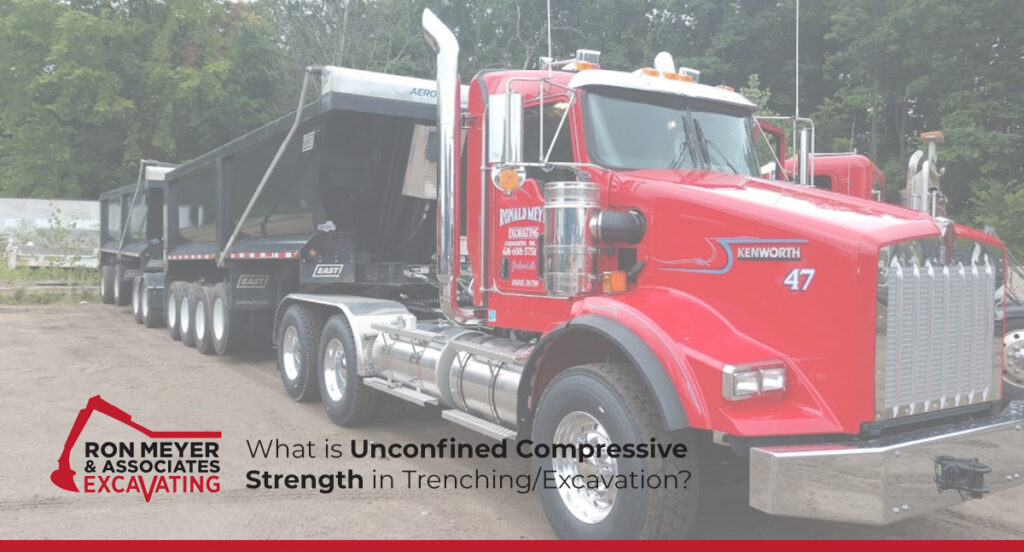 Per OSHA, Unconfined Compressive Strength is the load per unit area at which soil will fail in compression. This measure can be determined by laboratory testing, or it can be estimated in the field using a pocket penetrometer, by thumb penetration tests, or by other methods.
For additional information, see OSHA Technical Manual (OTM) Section V: Chapter 2 (Definitions).
---
At Ron Meyer & Associate Excavating, Inc, we've been providing underground and commercial construction to private and commercial businesses for 39 years. As the general contractor or subcontractor, our experienced foremen, equipment operators, pipe layers, truck drivers and well-maintained equipment fleet make us an undeniable choice for your excavating services. Let's talk about your project!
Sources: