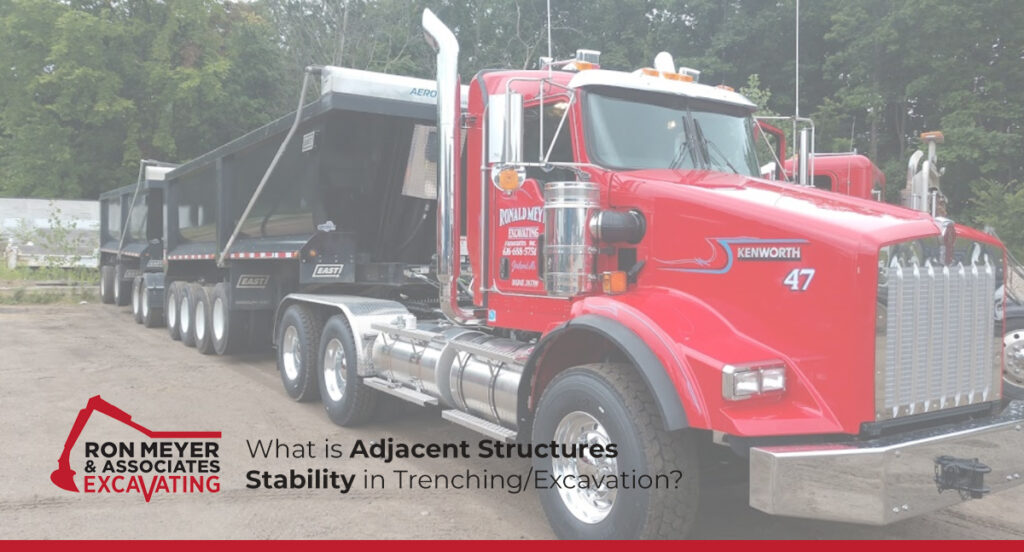 Per OSHA, Adjacent Structures Stability refers to the stability of the foundation(s) of adjacent structures whose location may create surcharges, changes in soil conditions, or other disruptions that have the potential to extend into the failure zone of the excavation or trench.
For additional information, see OSHA Technical Manual (OTM) Section V: Chapter 2 (Definitions).
---
At Ron Meyer & Associate Excavating, Inc, we've been providing underground and commercial construction to private and commercial businesses for 39 years. As the general contractor or subcontractor, our experienced foremen, equipment operators, pipe layers, truck drivers and well-maintained equipment fleet make us an undeniable choice for your excavating services. Let's talk about your project!
Sources: