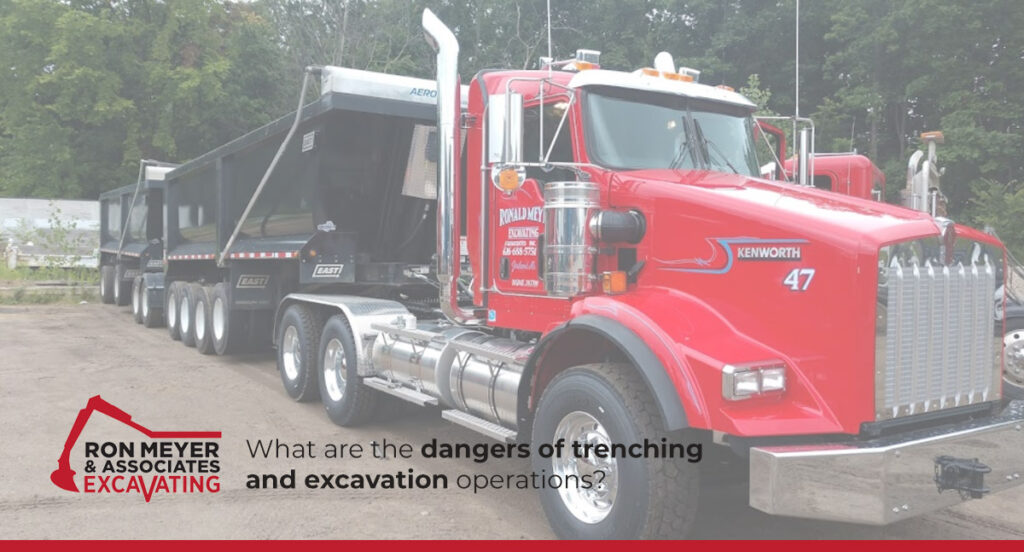 Trenching and excavation work presents serious hazards to all workers involved. Cave-ins pose the greatest risk and are more likely than some other excavation-related incidents to result in worker fatalities. One cubic yard of soil can weigh as much as a car. An unprotected trench can be an early grave. Employers must ensure that workers enter trenches only after adequate protections are in place to address cave-in hazards. Other potential hazards associated with trenching work include falling loads, hazardous atmospheres, and hazards from mobile equipment.
Source: OSHA Trenching and Excavation Safety
Other common excavation & trenching safety questions:
---
At Ron Meyer & Associate Excavating, Inc, we've been providing underground and commercial construction to private and commercial businesses for 39 years. As the general contractor or subcontractor, our experienced foremen, equipment operators, pipe layers, truck drivers and well-maintained equipment fleet make us an undeniable choice for your excavating services. Let's talk about your project!