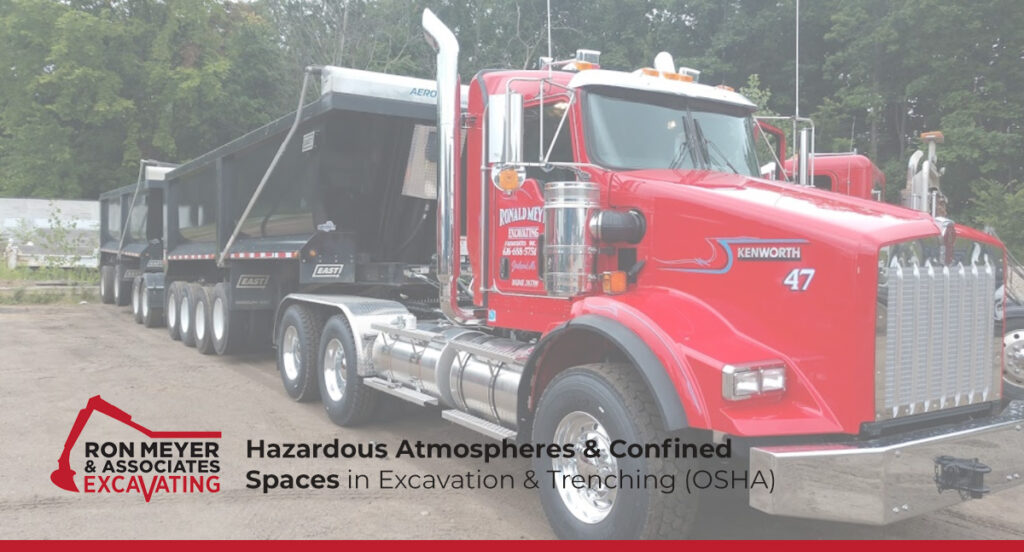 Per OSHA, Employees shall not be permitted to work in hazardous and/or toxic atmospheres. Such atmospheres include those with:
Less than 19.5% or more than 23.5% oxygen;
A combustible gas concentration greater than 20% of the lower flammable limit; and
Concentrations of hazardous substances that exceed those specified in the Threshold Limit Values for Airborne Contaminants established by the ACGIH (American Conference of Governmental Industrial Hygienists).
All operations involving such atmospheres must be conducted in accordance with OSHA requirements for occupational health and environmental controls (see 29 CFR Part 1926 Subpart D) for personal protective equipment and for lifesaving equipment (see 29 CFR Part 1926 Subpart E). Engineering controls (e.g., ventilation) and respiratory protection may be required.
When testing for atmospheric contaminants, the following should be considered:
Testing should be conducted before employees enter the trench and should be done regularly to ensure that the trench remains safe.
The frequency of testing should be increased if equipment is operating in the trench.
Testing frequency should also be increased if welding, cutting, or burning is done in the trench.
Employees required to wear respiratory protection must be trained, fit-tested, and enrolled in a respiratory protection program. Some trenches qualify as confined spaces. When this occurs, compliance with the Confined Space Standard is also required.
For additional information, see OSHA Technical Manual (OTM) Section V: Chapter 2 (Special Health and Safety Considerations).
---
At Ron Meyer & Associate Excavating, Inc, we've been providing underground and commercial construction to private and commercial businesses for 39 years. As the general contractor or subcontractor, our experienced foremen, equipment operators, pipe layers, truck drivers and well-maintained equipment fleet make us an undeniable choice for your excavating services. Let's talk about your project!
Sources: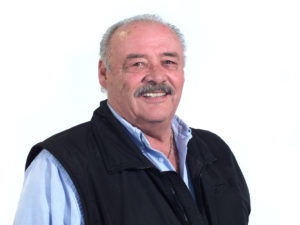 As 45 years of experience as an underground/site contactor and a third generation contractor, Ron takes time to go through each individual project with the supervisor and is responsible for all scheduling and equipment logistics. He's also involved in all troubleshooting for projects.