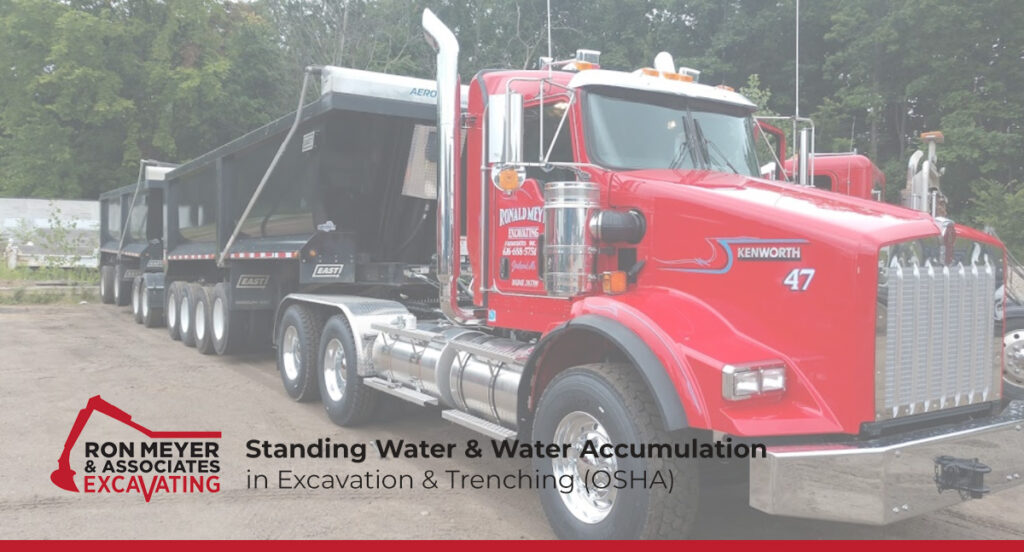 Per OSHA, Methods for controlling standing water and water accumulation must be provided and should consist of the following if employees are permitted to work in the excavation:
Use of special support or shield systems approved by a registered professional engineer.
Water removal equipment, i.e. well pointing, used and monitored by a competent person.
Safety harnesses and lifelines used in conformance with 29 CFR 1926.104.
Surface water diverted away from the trench.
Employees removed from the trench during rainstorms.
Trenches carefully inspected by a competent person after each rain and before employees are permitted to re-enter the trench.
For additional information, see OSHA Technical Manual (OTM) Section V: Chapter 2 (Special Health and Safety Considerations).
---
At Ron Meyer & Associate Excavating, Inc, we've been providing underground and commercial construction to private and commercial businesses for 39 years. As the general contractor or subcontractor, our experienced foremen, equipment operators, pipe layers, truck drivers and well-maintained equipment fleet make us an undeniable choice for your excavating services. Let's talk about your project!
Sources: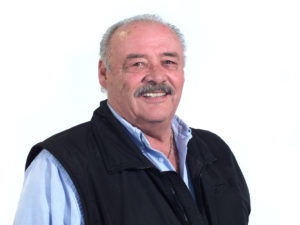 As 45 years of experience as an underground/site contactor and a third generation contractor, Ron takes time to go through each individual project with the supervisor and is responsible for all scheduling and equipment logistics. He's also involved in all troubleshooting for projects.