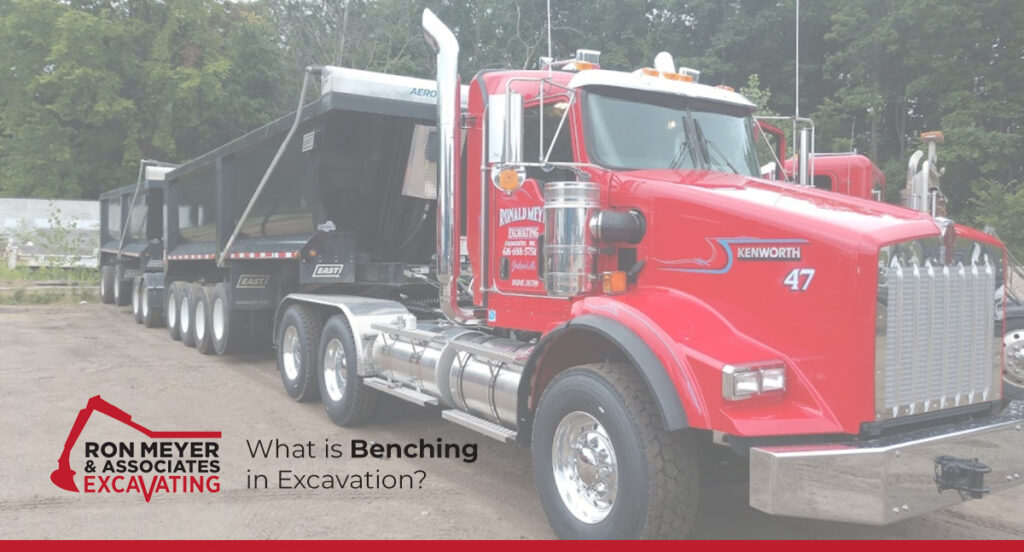 Benching means a method of protecting workers from cave-ins by excavating the sides of an excavation to form one or a series of horizontal levels or steps, usually with vertical or near vertical surfaces between levels. Benching cannot be done in Type C soil
Other types of excavation protective systems include sloping, shoring, and shielding.
Source: OSHA Trenching and Excavation Safety Fact Sheet
Additional Resources
---
At Ron Meyer & Associate Excavating, Inc, we've been providing underground and commercial construction to private and commercial businesses for 39 years. As the general contractor or subcontractor, our experienced foremen, equipment operators, pipe layers, truck drivers and well-maintained equipment fleet make us an undeniable choice for your excavating services. Let's talk about your project!