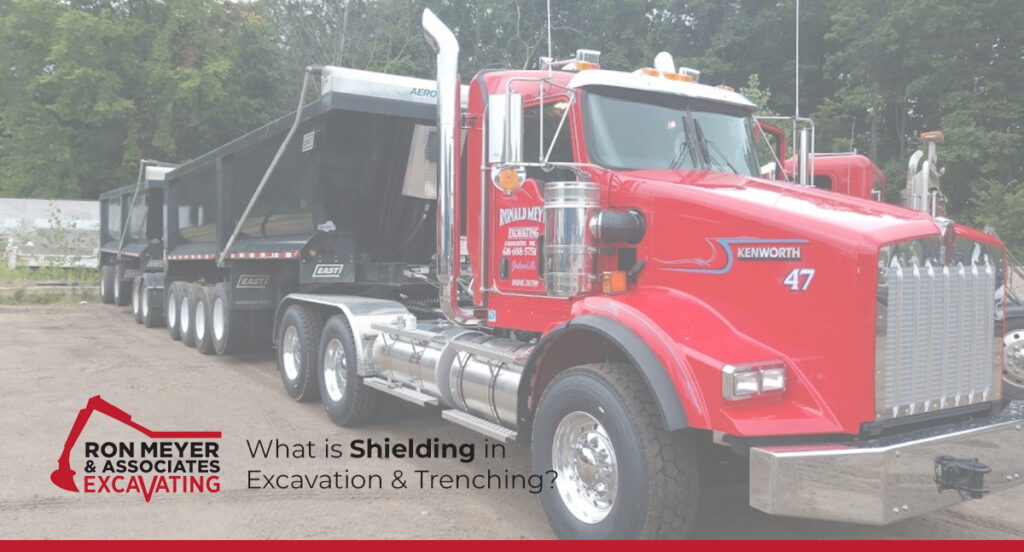 Shielding protects workers by using trench boxes or other types of supports to prevent soil cave-ins. Designing a protective system can be complex because you must consider many factors: soil classification, depth of cut, water content of soil, changes caused by weather or climate, surcharge loads (e.g., spoil, other materials to be used in the trench) and other operations in the vicinity.
Other types of excavation protective systems include benching, sloping, and shoring.
Source: OSHA Trenching and Excavation Safety Fact Sheet
Additional Resources
---
At Ron Meyer & Associate Excavating, Inc, we've been providing underground and commercial construction to private and commercial businesses for 39 years. As the general contractor or subcontractor, our experienced foremen, equipment operators, pipe layers, truck drivers and well-maintained equipment fleet make us an undeniable choice for your excavating services. Let's talk about your project!